 Botox treatment AMSTERDAM
Botox treatment AMSTERDAM: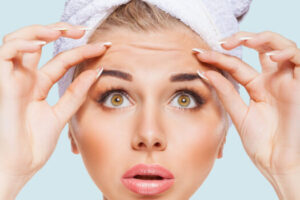 Wrimpelzorg If you plan to have something improved about your appearance, you will of course do so at a clinic that is reliable. A clinic with a high degree of expertise with a doctor who listens carefully to your wishes. At Botulinum wrinkle care clinics Amsterdam we are always there for you. We combine our expertise with a listening ear to achieve the best treatment for you. This way you will be back in life with full self-confidence in no time.
At BOTOX wrinkle care clinics Amsterdam we listen carefully to what you want and what your wishes are, but we also take into account what suits you.
BOTOX Wrinkle Care Clinics Amsterdam has been active in the Netherlands for years. We are constantly on the move, not only in the field of injectables and Biofibre hair implantation, but also by expanding our services to include plastic surgery.
Using the best products and the latest technologies, BOTOX wrinkle care clinics Amsterdam offer many other treatments in addition to injectables. This includes PlexR® Soft Surgery, Silhouette Soft thread lift, Cryolipolisis, Diodlaser Suprano ice hair removal, tattoo removal with YAG laser, Microderm wrinkle care abresia, but also treatments.
Cosmetic treatments and customization to your wishes is what BOTOX wrinkle care clinics Amsterdam stand for. In addition to the knowledge and skills of our doctors, it is the quality of treatments, our service and flexibility that sets us apart.
With an eye for your natural beauty and your wishes, we at BOTOX wrinkle care clinics Amsterdam achieve the best results together with you. Trust, naturalness and subtlety are the core values for Botulinum wrinkle care clinics Amsterdam.